Savings with Resort Travel
Whether you're seeking corporate travel, a family getaway, or just rest and relaxation, stay at one of Expedia Exchange's vast selection of resorts. Let us help you reach the best travel deals without draining your wallet. Finding the best retreat destination shouldn't be a complex process. We make it easy to find the ideal resort or hotel for your travel budget by narrowing your search results by price range on our quick search. Most of our vacation resorts provide affordable luxury vacations, first-class accommodations, and masses of amenities.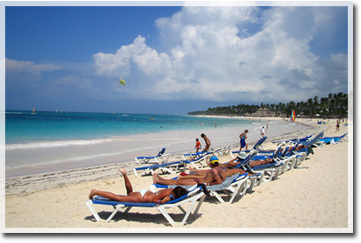 Make Your Next Vacation Getaway Perfect!
Do you want more vacation and amenities for your budget?
If you compare a typical family vacation spent in a hotel to one spent in a resort, the value of a resort vacation is unbeatable. The hotel vacation tends to cost much more, between eating every meal out and the price of two or more rooms to accommodate an entire family. Take advantage of the room and amenities in a resort while saving money!
What is your idea of a perfect vacation spot?
Ranging from beachfront resorts to mountaintop chalets and cabins, vacation ownership offers destinations around the world. And with the choice to trade from your home resort, you have the ability to visit that same destination you love each year or expand your horizons and travel across the world.
DLooking for a "home" away from home?
With a vacation ownership, you have plenty of room for the family to relax and spend time together. As vacation ownership units characteristically feature two bedrooms, two bathrooms, a living room and a full-sized kitchen, a vacation ownership resort provides both the comforts of home along with the amenities you would expect at resort destinations, all at a manageable budget.
Vacation planning with ease?
When you travel with vacation ownership, there are no surprises. It takes the anxiety out of planning a vacation while warranting that every traveler's vacation wishes are met.
Should you take a vacation?
Experts recommend taking time off from the stresses of everyday life. Owning a vacation ownership ensures that you are committing to a regular vacation.